Our family companies (Delaware Crawlspace Company, Coastal Homes & Design and Wilson Contracting Inc.) have been in business for over 25 years and as times change so do the industries and how you market yourself. D3 came highly recommended to us for not only developing and designing...

"I cannot say enough about this company. We entered the biggest transition of our company's life with not only tremendous growth but a re-brand. D3 is so much more than our marketing company, they are our teammates. They are an extension of our company. The support & creativity they offer is unmatched. We couldn't imagine walking down this path without them!"
D3Corp is one of the most client focused and driven companies serving Delmarva businesses and organizations. The TEAM at D3Corp works with clients to insure success at all levels. The Salisbury Area Chamber of Commerce and our membership representing five mid-Atlantic States, have valued their Marketing expertise in leading the Chambers' Marketing and Media Committee for several years. D3Corp delivers quality educational content for our regional business community!
"D3 has been a great resource for website building and SEO strategy for both of our companies (Delaware Crawlspace Company and Coastal Homes & Design) since 2018. John and his team are very responsive to our needs and offer valuable consultation that in the end makes us a great resource for our clients."
"D3 is our Partner in the Digital Marketplace. Their experience makes them an asset to our team. They provide detailed reports in an easy-to-understand format. D3 develops & implements consistent improvements to our company websites, campaigns & strategies. Their collaboration is insightful & creative."
"We have enjoyed working with D3 over the past year to execute our marketing plan! They have a big team of experts who are always following up to make sure we haven't missed a beat while running our busy company."
"Avery Hall Insurance has used D3's services since 2017. We have used them for everything from a custom WordPress website design, branding and reputation management, lead generation, to ad campaigns on social media platforms and Google to name just a few.  I have found them to be excellent listeners that truly work to help our business grow.  Everyone is responsive and turn-around times are great! I would highly recommend them to anyone in the market for digital marketing and website design and management."
"The staff at D3 is knowledgeable, professional, and very responsive. They are able to tackle all of our website, print, and social media needs effortlessly, no matter how complex the project! I highly recommend D3!"
"The D3 team did an excellent job on the production of a video highlighting our compounding pharmacy. We love it!"
"D3Corp created our app, Assateague Horse ID, used to identify individual horses among the Maryland herd. D3 curated an impressive team to build the app efficiently while offering several creative approaches to identifying the horses as well as deliver information. The team was also detail oriented, quick to respond to any issues, and very helpful in marketing it's launch. Their high level of professionalism has continued since the apps development."
"Professional, knowledgeable and a pleasure to work with through the entire process. Their designs were more than I could have ever imagined."
"I cannot thank the D3 team enough for an exceptional product in support of our new flagship program with La Plaza. Just outstanding (layout, modification, timing of product delivery, presentation of information). This is the reason I collaborate fully with D3."
"I love the social media posts your team is creating for us. They are educational and right on point! Great job!"
"I LOVE all of the October social media posts!! The new photos are awesome. Great job by your team!"
So helpful and very thorough. Beautiful website designs and customizations!
D3 hosts our company website. The website is very professional, looks great and is very functional and user friendly. We get a lot of compliments on it. More importantly, the staff at D3 is great! I've dealt with at least 5 people over the last few years for various reasons and they are all helpful, professional, polite and incredibly friendly. They value client relations, use old school words like "please" and "thank you," which isn't always the case with some companies. D3 has really helped me to grow my business and they've been fantastic to work with. I can't say enough great things about the entire company and staff. Highly recommend!
Great service by the team at D3 Corp! They keep our website up and running smoothly always. They offer a wide variety of services and always make sure to take good care of us and our company's vision. Everyone on the team is super nice and welcoming any time we stop in or call. We can't thank them enough for taking care of anything we throw at them.
The whole D3 team has been fantastic!!!! From beginning to end with building our company website and designing the logo, everyone that I interacted with in their offices was professional, courteous and patient.
Maryland Works has had such a pleasant experience working with D3 to improve our website automation and to create a high quality, user-friendly experience for our clients. We highly recommend Chase, Amber, Laurie and Michael to work with at D3 on all aspects of website design!
A great team of people at D3Corp. They helped us design a new website in a timely, professional manner. Would highly recommend this group!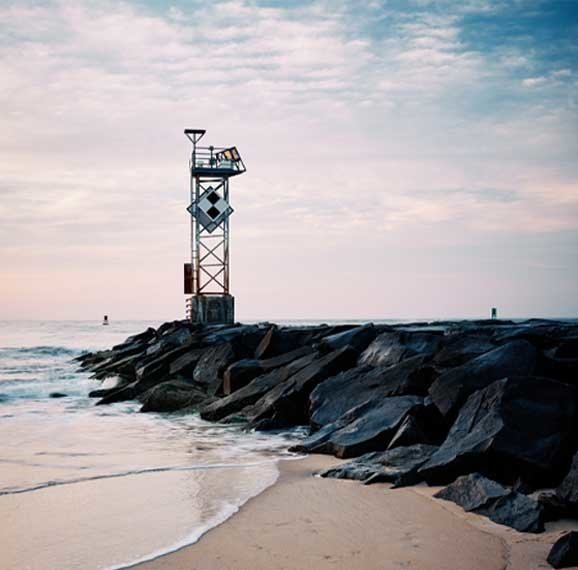 It's not complete until we deliver your custom product and exceptional results.
When you visit a vacation destination, you want to make the most of your trip! There's so much to see and do - but where do you start? The quality of your experience relies heavily on the resources available to help you plan your stay. Explore OC is the answer in Ocean City, Maryland.
D3 developed Explore OC, a progressive web app, as an online concierge for hotels to provide to their guests to plan out their days during their stay. Users don't have to download an app from the app store when using a progressive web app. They simply open a website in a browser that can function as a native app on a phone homescreen, providing a smooth mobile experience with the tap of their finger.