Salisbury Neighborhood Housing Services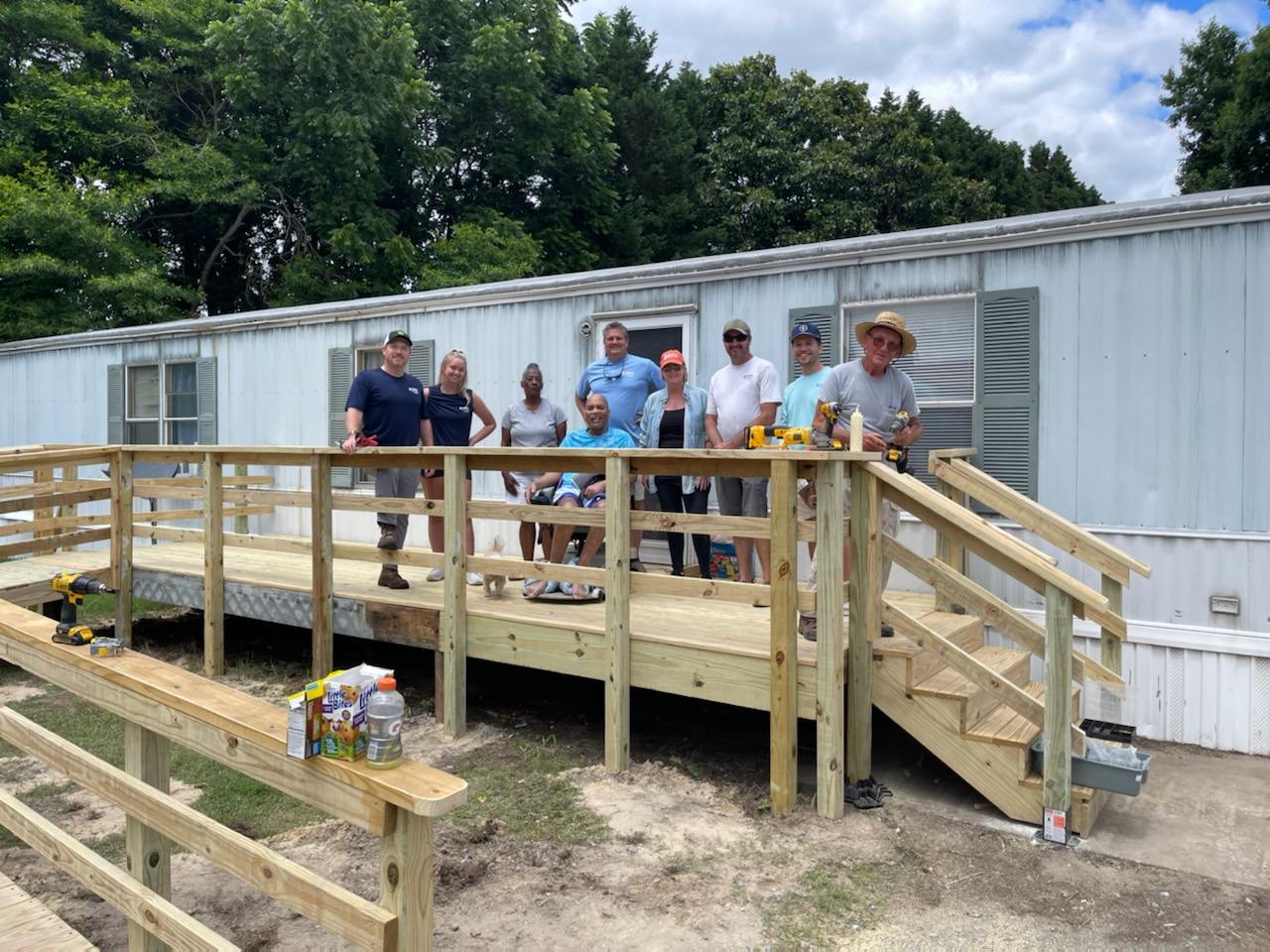 Their Story
Salisbury Neighborhood Housing Services (SNHS) is a non-profit organization dedicated to increasing home ownership in the city of Salisbury.  Through the commitment of a dedicated staff and board of directors, SNHS works to cultivate sustainable neighborhoods with partnerships and lending that inspire self-reliance, growth and optimism.  The mission of the organization changes lives by turning dreams of home ownership into realities.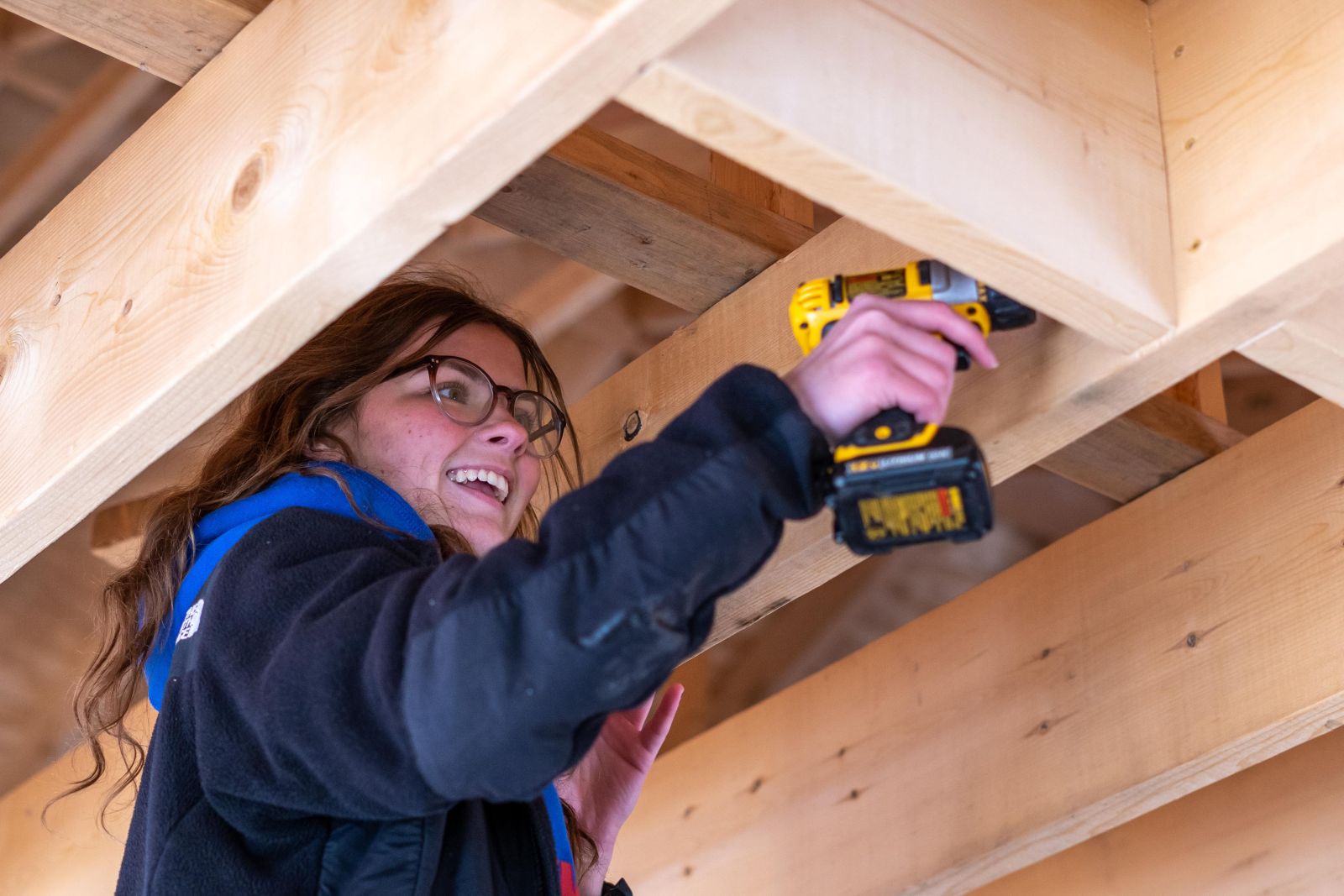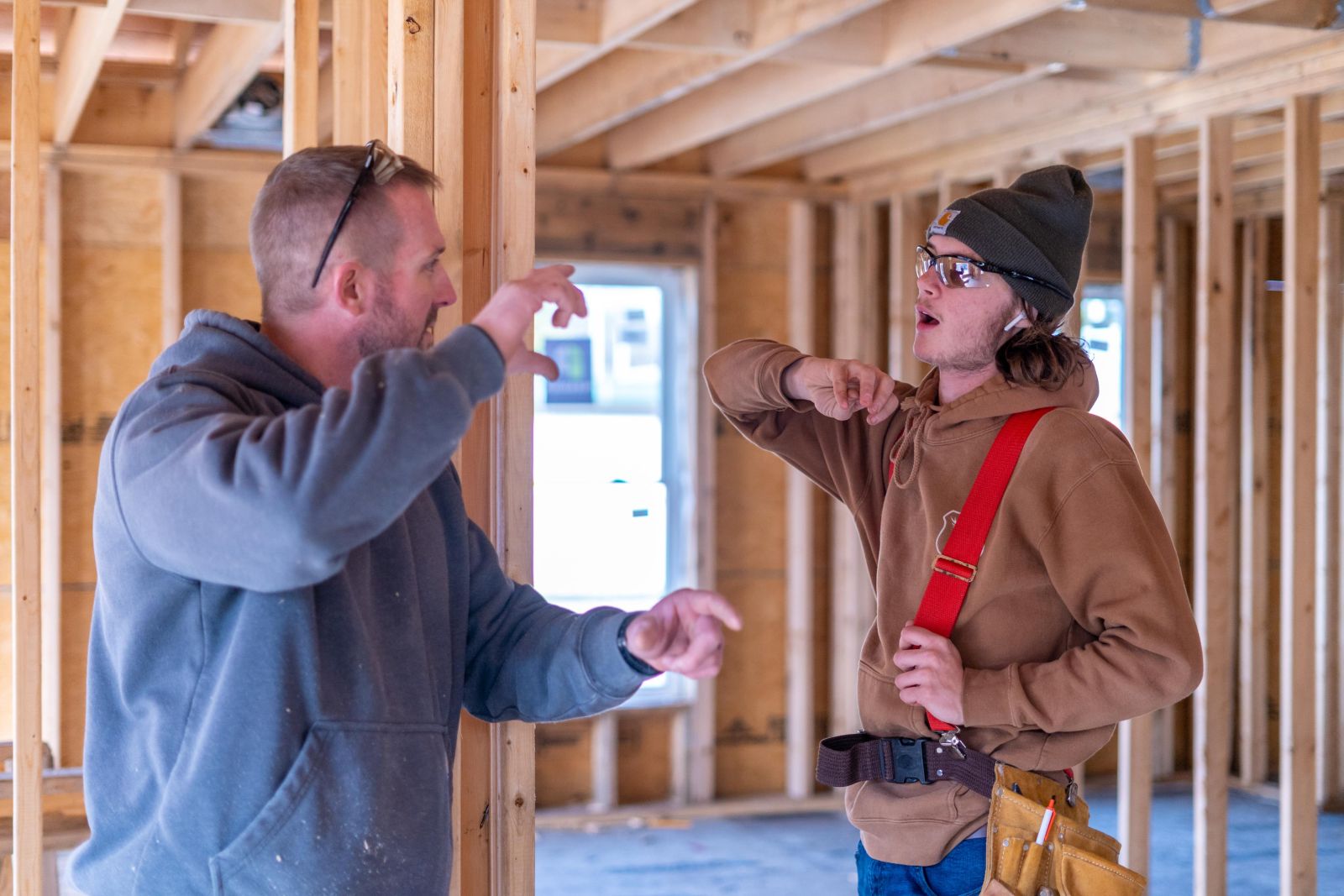 Our Journey
Executive director, Cheryl Meadows and her team never take a break from building awareness for the programs, resources, training and financial investment opportunities provided by SNHS to local community members. What better way to do this than sharing real stories through public relations and outreach to the media.  That's one thing the team at D3 loves to do.  Storytelling! 
Public Relations
We developed PR campaigns to promote everything from a growing SNHS team, partnerships with other area nonprofits, new home loan offerings, buyer education workshops and the completion of a student-built house that will be sold at an affordable price to a local family in a Salisbury neighborhood.
A yearly PR calendar was developed with input from the client which gave our team sufficient time to conduct interviews, draft press releases, develop media lists, distribute and pitch each news story and confirm coverage.      
 
"I absolutely love working with D3 Corp. Prior to our engagement with D3, our organization was finding it difficult to fill our homebuyer education classes and get the word out about our FREE foreclosure counseling, credit/budget counseling and loan products for prospective homebuyers. As a non-profit with a small marketing budget, D3 developed an affordable plan for us. We have been working with D3 for a little over a year now. The team at D3 listened to our needs and created personalized ads and press releases that are providing tangible results. Jenni has created several high-impact media stories for our organization and Samantha has developed several eye-catching social media ads. I would highly recommend D3 to any organization looking for a company that listens to their client and gets things done!"
Cheryl Meadows, Executive Director, Salisbury NHS
SNHS Partners with Chesapeake Housing Mission to Provide Critical Home Repairs to Low Income Families
Salisbury Neighborhood Housing Services Welcomes Two New Team Members
SNHS Offers Closing Cost Loans for Homes Purchased in Worcester & Somerset Counties - Credit Restoration and Homebuyer Education Courses Offered Free of Charge
New Student-Built Home Construction Project Nears Completion for SNHS & Parkside High School
Facebook Ads
SHNS also responded to the housing needs of community members during the pandemic by offering emergency rental assistance. To get the word out SNHS ran Facebook ad campaigns promoting available funding to Wicomico County residents.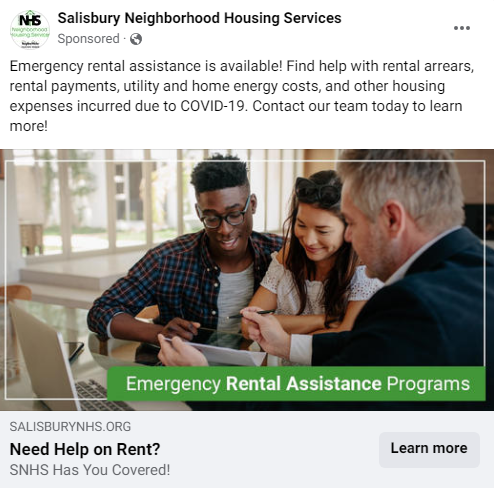 Additional Facebook ad campaigns are currently running, marketing SNHS's Homebuyer Education courses.  The timing and targeting of these campaigns are critical to reach the audience a month in advance of each class which gives people time to register and prepare to attend the two day course.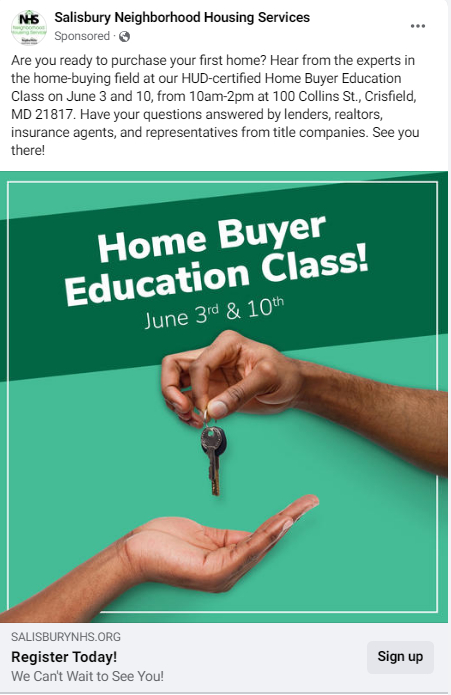 Needless to say, Salisbury Neighborhood Housing has been busy serving the community to build a brighter future for residents one home at a time!  D3 is always happy to help!
Do you have a story to tell?  Contact D3 today!