Case Study: Chesapeake Home Services
What We Did
Graphic Design
Print
Websites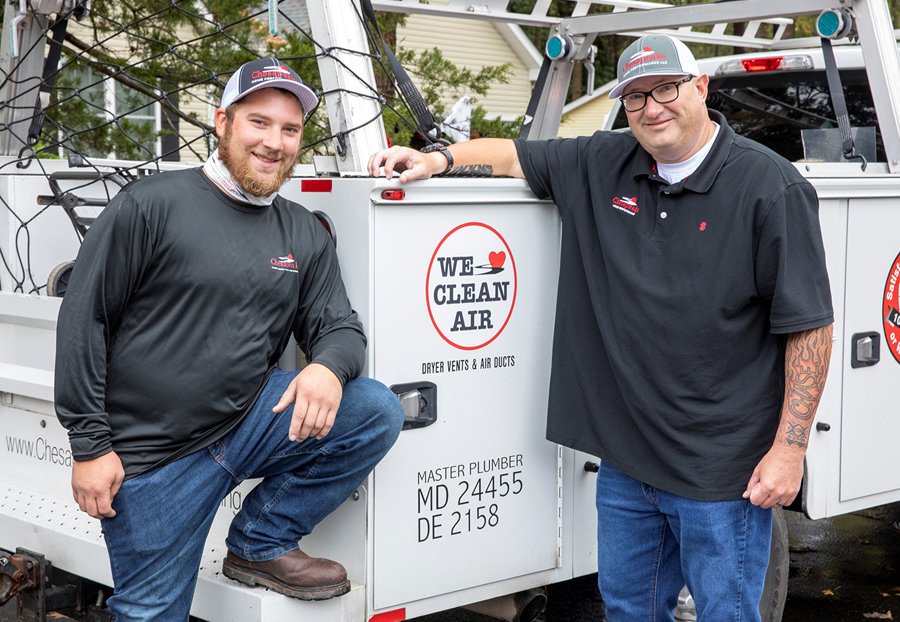 The Story
Chesapeake Home Services (CHS) is a local plumbing and HVAC business that services both residential and commercial buildings. Chesapeake has proudly serviced areas across Maryland and Delaware for over 17 years, including scheduled repairs and 24-hour emergency services. Whether you need plumbing, drain cleaning, water heaters, dryer vent, duct cleaning, or other home services, CHS offers it all.
This professional and efficient team provides a satisfaction guarantee for all their services. They work hard to go the extra mile, so it's no surprise they want their marketing efforts to do the same. Chesapeake Home Services collaborated with D3 to come up with strategies and campaigns that will help them put their best foot forward and showcase their brand successfully.
D3 and Chesapeake Home Services determined that their first step was to create digital ad campaigns that highlight their services, target potential customers, and promoted their brand name. Their Google Ads campaigns focus on display ads for brand awareness and promoting Chesapeake's seasonal deals, such as $300 off a tankless water heater. The Facebook Ads campaigns target specific locations showcasing different services they provide. Additional ads are also run seasonally for timely maintenance requests that customers may be looking for.
The website for Chesapeake Home Services needed to be informational and user-friendly for potential customers to clearly see all that they have to offer. The D3 team helped reorganize and update the existing site to have relevant information, clear calls to action, quality imagery, engaging graphics, and easy navigation.
"D3 is our Partner in the Digital Marketplace. Their experience makes them an asset to our team. They provide detailed reports in an easy-to-understand format. D3 develops & implements consistent improvements to our company websites, campaigns & strategies. Their collaboration is insightful & creative."
- Jeffery Parrish & the CHS team
Search engine optimization is important for all businesses, especially in an industry such as plumbing and HVAC, which has many competitors. With the guidance of Chesapeake Home Services, D3 compiled keywords and locations to emphasize throughout the site. Besides a usual SEO revamp of the site and updating content and headlines, D3 added location-specific landing pages for different service areas. This helps Chesapeake rank high for specific searches like "plumbers near me," even though they cover an abundance of locations.
Chesapeake Home Services has taken advantage of a new D3 service for lead generation. This helps clients with adding contacts to their email database, sales efforts, and more. Visitors of the website that have contact information visible on their browser are added to a database for Chesapeake. This can include the user's name, email address, address, and sometimes a phone number. This helps the CHS team follow up on potential leads and reach people, no matter where they are in the buyer's process.
Along with all things digital marketing, D3 also provides Chesapeake Home Services with an array of print work. Brochures, door hangers, business cards, flyers, and more are all utilized to showcase the maintenance provided by Chesapeake Home Services. It's important with so many moving pieces to keep branding consistent, clean, and accurately representing the company.