Jolly Roger® Amusement Parks
The Story
Jolly Roger® Amusement Park has been an Ocean City, MD staple since 1964. Conceptualized by Charles "Buddy" Jenkins and golf legend Arnold Palmer. Throughout the years Jolly Roger has grown to feature five separate parks, each jam-packed with adventures at every turn. Including SpeedWorld®, Splash Mountain Water Park, Jolly Roger® Mini Golf, Jolly Roger® at 30th Street, and Jolly Roger® at the Pier.
Behind the magic at the Parks, the team at D3 collaborates across all platforms and areas of service. Synchronizing each level of marketing throughout the in-season, and the off-season. From running contests throughout the year to increase Jolly Roger's email lists and grow their social media following, to creating marketing materials for their World Famous Black Friday Sale, and so much more in between.
"What I like about D3 is, it's a collaborative process. You've got people who specialize in web design, specialize in print, and the fact that every time you walk in their doors there's a smiling face, someone who can help you. And I love that- you guys are about getting stuff done." -Dean Langrall, (former) Director of Sales & Marketing at Jolly Roger® Amusement Park. 
Not only is D3 there when things are going well, but in early 2020 when COVID-19 hit and Jolly Roger® Amusement Park had to delay their opening season, D3 came through with the ID3AS to keep Jolly Roger relevant and at the top of people's minds. 
D3 assisted Jolly Roger in creating essential verbiage to keep guests up to date on park updates and pass procedures. D3 also helped to keep things light during uncertain times and gave families who had to stay indoors things to do to keep them entertained. Creating fun word searches and coloring pages, as well as My Jolly Summer Activities for 'do it yourself' fun. Jolly Roger was able to reach success by providing joy, even while the parks were closed down.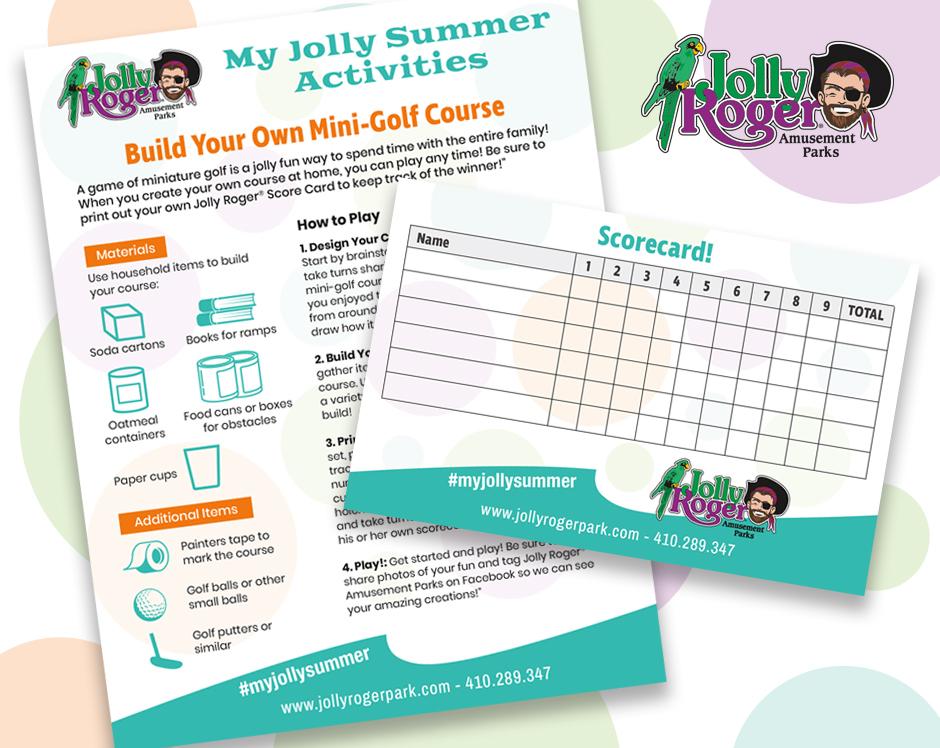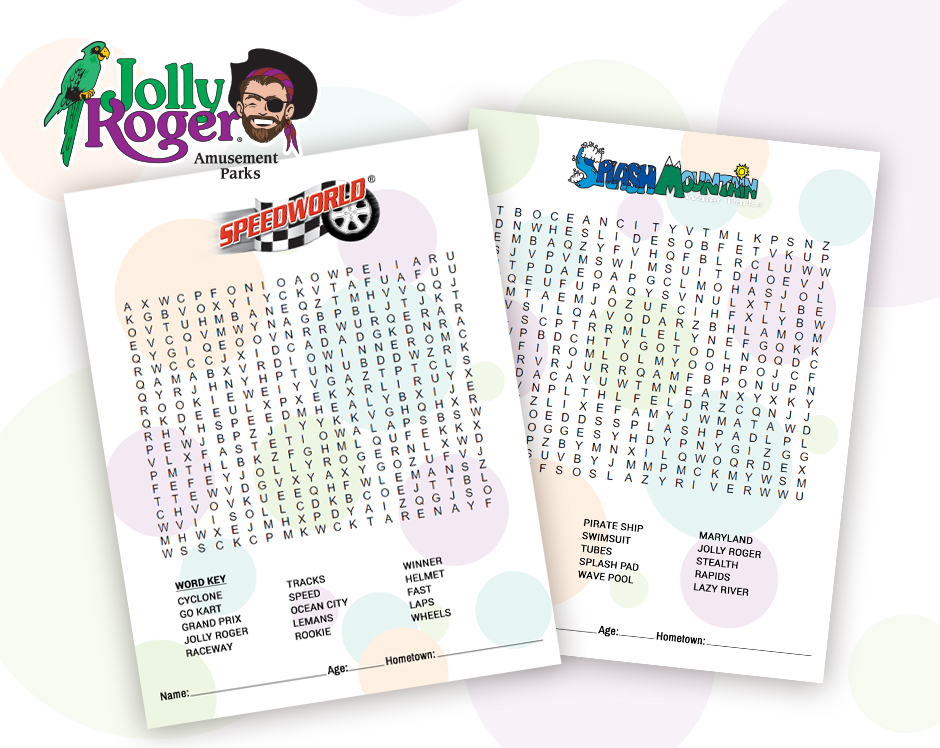 "We started working with D3 about 15 years ago. But in the last five or six years, it's been tremendous. The things that we market now- way more things than what we used to do." - Steve Pastusak, Vice President of Jolly Roger® Amusement Parks.
Each week the D3 team meets with Jolly Roger to discuss how we can level up each area of our marketing. What did we love? What could have gone different? What out-of-the-box ideas can we bring to the table and make work? The creative energy flows through each department and creates a multi-channel result wrapped up in a green and purple bow.
The most important part of the work that we do at D3 for Jolly Roger® Amusement Park? We have FUN! Laughter flows throughout each meeting, giving space for the next great thing to conceptualize.