With over 400 million daily users, Snapchat has become one of the larger social media platform in which you are able to send pictures or videos to friends and followers.
Snapchat is a great marketing tool for businesses to raise awareness about their brand and even build a relationship with followers, customers, and even other companies in your local area. Now, you might be scratching your brain about how to use Snapchat, but don't worry, we'll help you get started!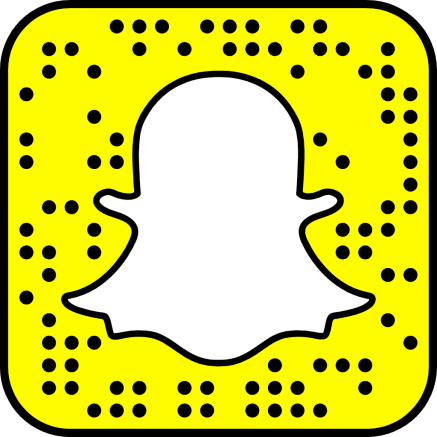 There are a ton of reasons why you should be using Snapchat for your business and here are some to name a few:
Tell real time stories
Use custom geofilters
Humanize your brand
Connect with your followers
Promote events and products
Offer Contests, Coupons and Promotions
Let's get a little in depth on how to use Snapchat for business, shall we?
First, you have to create a Snapchat account which is super simple! Just download the app in the App store or Google Play and it's a simple step by step process of how to sign up.
After you've done so, you have to build your audience! Let your followers know you have a Snapchat account--you can do this by informing people on other social media platforms that you use and even on your website. The convenient thing about snapchat is that there is a unique snap code for every account which are the black dots around the Snapchat ghost. Users can scan this code with the camera on snapchat and it automatically brings up your account. You can even try it using the one shown above! This is easy access for users instead of manually searching for your username.
After you create an account you have to utilize and execute it correctly. So how can you do that? Here are few simple and beneficial ways to use Snapchat as a business: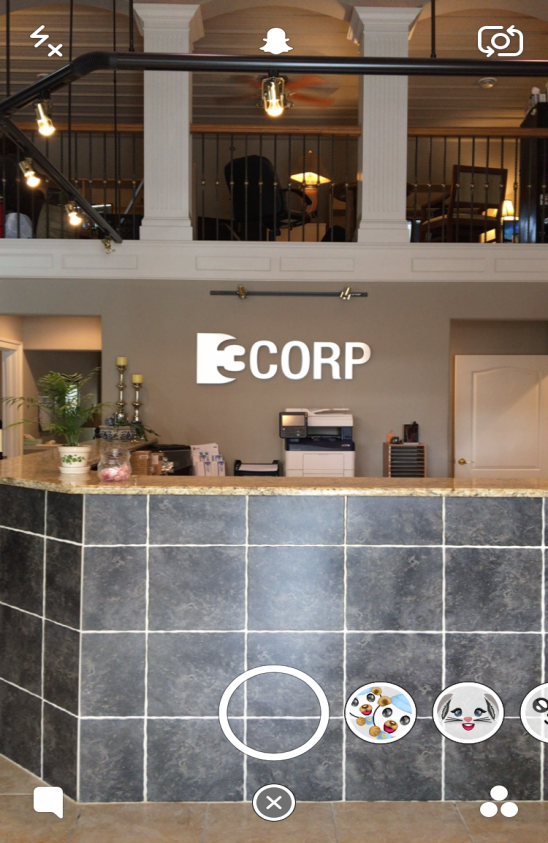 Telling Real Time Stories
Snapchat allows you to post "stories" to your account which is available to your followers for up to 24 hours. This can be anything from behind the scenes, updates with the staff, or even delivering private content for your followers that you couldn't give on other digital platforms like Facebook or Instagram. Try brainstorming unique ideas to use to surprise your Snapchat family.
How Often Should I Post?
There really isn't a guide or rule book defining how many times a day you should post. Snapchat is unique because the app is usually opened more than three times a day by users. It all depends on the demographics of your audience, your goals, and even the results you receive. The trick to mastering Snapchat is you have to find balance. You want to provide exciting and informative content, but no one is going to sit through 250 second stories.
Our advice would be to post 1-5 times a day. Brands who are using the "story" feature are usually posting one story a day which could consist of 1-5 snapchats including photos and videos. Stories last for 24 hours and then disappear so be sure to post on a daily basis! Snapchat is different for anyone and any company so you have to find what works best for you and your brand.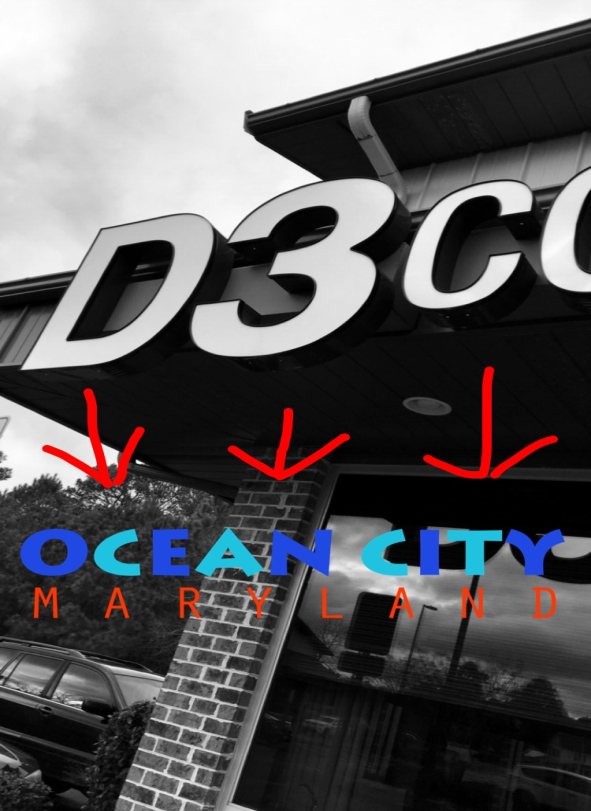 Using Custom Geofilters
You might be asking "what in the world is a geofilter?!" A Geofilter is a Snapchat filter created and used by companies and brands to raise awareness about their business. These Geofilters are only available to users within a certain location. For example, Ocean City, Maryland has a few filters available when visiting the Ocean City area within the 21842 zip code.
The great thing about Geofilters is when people use this geofilter, it will raise brand awareness for your company, especially if they post it to their story or send it to friends. You can even announce new product launches, share your company culture, and even promote events.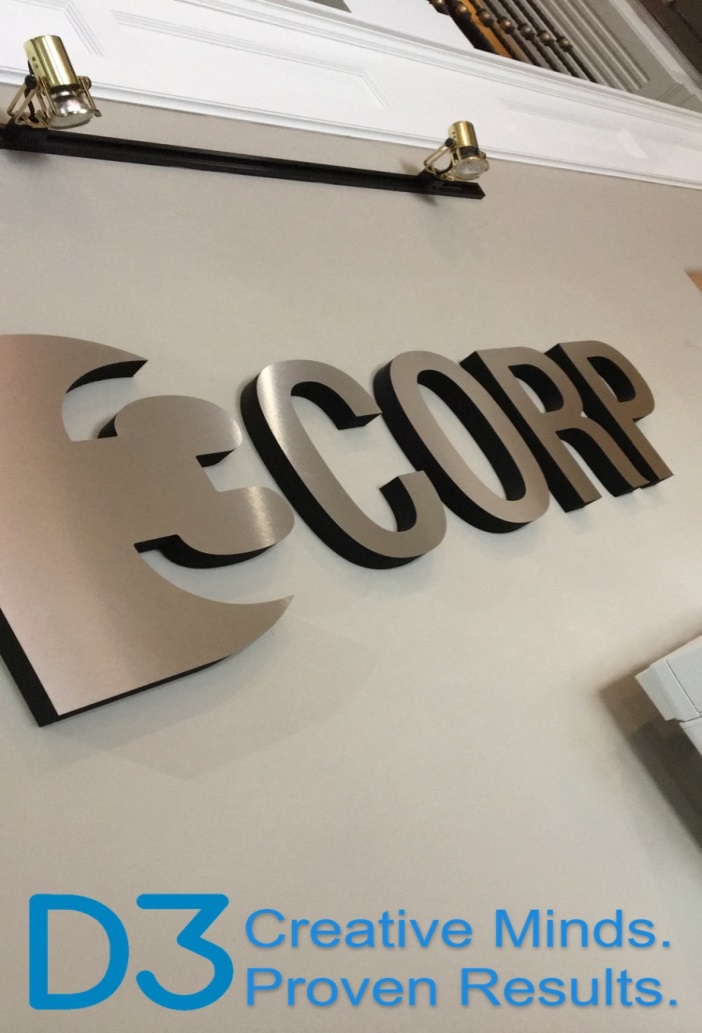 On-Demand Geofilters are great for businesses and companies looking to promote their brand, product, or service. On-Demand Geofilters are paid, temporary geofilters which are used for personal and promotional purposes.
Starting as low as $5 for one hour and 20,000 square feet, the price for customized geofilters is calculated based on the amount of square feet the Geofilter covers, and the amount of time it is available to users (i.e. one hour, 5 days, etc). An on-demand geofilter is limited to 30 days and 5,000,000 square feet. If you're feeling super ambitious, there are annual subscription packages that come with a great discount if you want your geofilter to last up to a year. The great thing about Snapchat Geofilters is you can access analytics such as how many times it's been used and how many views it's had. This gives you the opportunity to figure out what works and what doesn't.
If you are interested in creating a Snapchat geofilter, our D3 team would be more than happy to assist you and provide you with more information about this amazing feature and how to get set up.
Humanizing your Brand and Business
Snapchat is a powerful tool used to expand your customer network. This helps generate interest in your business and gives you the opportunity for your content to be viewed by strangers, people who may not know you exist. Building anticipation is a really great way to humanize your brand. If there is an exciting event underway that evening, give a storyline of events leading up to it. Share a candid "day in the life" of your business or brand. This gives viewers the opportunity to get to know you in a new and innovative way.
Connect With Your Followers
Sure your followers on Facebook or Instagram get to be updated about your business when you post, but Snapchat is a social media platform that gives you the opportunity to connect with your followers on a more personal level. You can produce daily stories that engage your audiences giving them first hand access to your business. Think of it as meeting a popular celebrity backstage at a concert!
Promoting Events and Products
Another great way to use Snapchat for your business is to promote products and events. Events such as festivals, concerts, trade shows, and competitions are all great examples of events that you can show on your story. For example, if you are hosting an event, snap some videos to promote that event and give your followers behind the scenes access. As a business, you can easily use Snapchat to give your followers a VIP look at your events and promotions that they'll likely never have a chance to attend in person especially if they are visiting from different places throughout the country.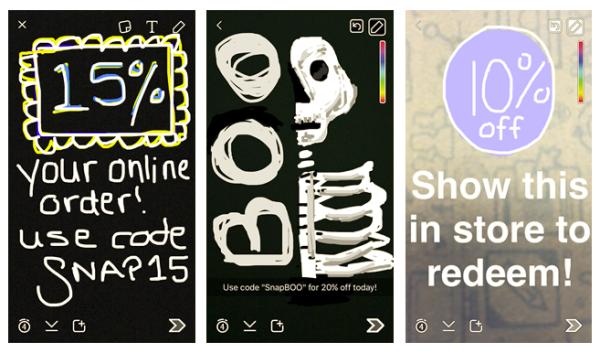 Offers, Contests and Coupons
Using coupon codes and hosting contests on Snapchat is a great way to get more business with your company, especially because this is only available to your snapchat followers which will not only your increase your follower count but it will increase your customer growth. If people know you'll be offering coupon codes from time to time, they'll be more likely to follow you and view your content in hopes of scoring a discount.
For example, if your company sells ice cream, you could create a specialized coupon using Snapchat and say something along the lines of "Get 10% off your purchase in store today." This could drive traffic to your location and would drive more business to your company, too. Not only is this beneficial, but it's fun and free!
There are plenty of reasons why you should be using snapchat but a really important one is to have fun! This will let you dive into your business's creative and fun side and let your followers and customers get to know you on a more personal level.